Best Backlink Analysis Tools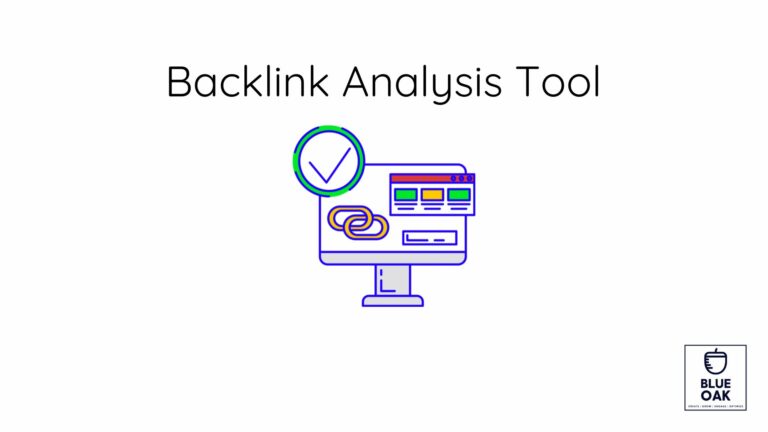 SEO has changed a lot over the years, but one thing has stayed the same: the backlink. In the past, the more links to your site, the better it would rank. But in 2021, it's all about how good those links are. You can find the best backlink for your website with the help of free backlink checker tools. The amount and quality of backlinks to a website or page is one of the most important factors in how well it ranks in a search. 
In search engine optimization, backlinks are the best way to edge over competitors. Because of this, you need to have the best linking tools at your disposal. The best backlink tool will help you find new link-building chances, find out how your rivals are building links, and keep an eye on the health of your backlink profile. On the market, there are a lot of backlinks tools. Finding the best one for your website might take a lot of work. 
You must pay for a paid contract to use the benefits of many linking tools, which can be very expensive. This is where backlinks tools that are free come in handy. Anyone, including school kids, working in an office, etc., can use free backlink-checking tools to improve their website's score. In this guide, we will look at some of the best backlink checker tools by tool and share their in-depth review. So let's get started:
What Are Backlinks and Why Are They Important?
Before we get into the top backlink analysis tools, let's briefly review the significance of backlinks in search engine optimization. As was previously stated, backlinks function similarly to endorsements. When other reputable websites link to yours, it sends a signal to search engines that your site is credible as well. 
Because of this, search engines are more likely to rank your website higher in organic search results, increasing the amount of organic traffic to your website.
Best Backlink Analysis Tools:
Here are some other tools that you can use to analyze and enhance your backlink profile for better SEO performance:
SEMrush
You can use SEMrush with an extensive backlink database, highly accurate search, keywords search, and other features like insightful analytics. As a result, it is easy for any user or organization to examine a website's backlink profile and enhance it. Due to the extensive and versatile features, the SEMrush tool remains a top choice among businesses in need of all-encompassing SEO and marketing solutions.
Key Features:
Competitive Analysis:
Users of SEMrush may examine the websites of their rivals to find out which keywords, backlinks, and marketing tactics are working best for them. With the help of this tool, customers may optimize their own sponsored campaigns, use tried-and-true tactics, and even find novel solutions to improve their return on investment (ROI).
Keyword Research:
The heart of successful SEO lies in understanding the language of your target audience, and SEMrush's keyword research becomes the translator. Based on this, SEMrush's keyword research feature transforms the process of keyword selection from a shot in the dark to a calculated strategy. The greater benefit is that, its keyword research feature transcends mere keyword suggestions.
Site Audit:
Speed matters in the digital realm, and SEMrush understands this. The site audit feature diligently inspects a website's speed, unearthing potential bottlenecks that might be slowing down its loading times. In essence, SEMrush's site audit feature transforms into a digital health inspector, meticulously diagnosing a website's technical solutions. 
The site audit feature in SEMrush assesses website health by identifying technical SEO issues, such as broken links, duplicate content, and site speed problems. Duplicate content, the silent underminer of search engine rankings, is another target of SEMrush's scrutiny.
On-Page SEO Suggestions:
SEMrush offers on-page SEO recommendations, suggesting improvements to content, meta tags, and other elements to enhance a page's search visibility. This greatly supports a website's SEO. Along with this, the scalability and quality of content also become the basis of good performance. Its on-page SEO recommendations prioritize content. Moreover, the Meta tags, those little snippets that capture the spirit of a page, are another focus of SEMrush's advice.  
Position Tracking:
SEMrush allows users to monitor their website's search engine rankings for specific keywords over time. Its position tracking is akin to having a compass that guides users through the ever-changing landscape of search engine rankings. As you already know that, the essence of SEO lies in the journey to attain higher rankings, and SEMrush's position tracking encapsulates this journey comprehensively.
Reports and Analytics:
Users may create in-depth reports that highlight important indicators including backlink profile, keyword rankings, and website traffic. Users can see clearly what is working, what needs to be adjusted, and where there are potential for development, whether it is the ebb and flow of keyword ranks or the impact of various backlink tactics.
Pros:
Extensive Backlink Database

User-Friendly Interface

Competitor Insights

Link-Building Opportunities
Cons:
Ubersuggest:
Neil Patel created the well-liked SEO tool Ubersuggest, renowned for its ease of use, cost, and simplicity. Due to its reasonable cost and user-friendly design, beginners and small enterprises with limited resources may find it an appealing alternative. Affordability has long been a touchstone in the world of SEO tools, and Ubersuggest rises to the occasion with its reasonable cost structure. 
What began as a vision to demystify the complexities of SEO has now materialized into a tool that resonates with users across the spectrum. Whether one is stepping into the realm of SEO for the first time or seeking an alternative that marries practicality with power, Ubersuggest stands ready to guide, empower, and propel users toward digital success.
Key Features:
Backlink Overview: 
Ubersuggest plays at a good level with backlinks where you get metrics and analytics for follow links and Nofollow links. It can share valuable information and a complete overview that is desired by an organization. At the heart of the backlink overview lies the total number of backlinks, serving as a tangible indicator of a website's link-building efforts. Referring domains, another facet of the backlink overview, provide a qualitative perspective. 
This metric counts the unique websites that contribute backlinks to the target website. The cherry on top of this backlink sundae is the ratio of follow and nofollow links. Follow links bestow a digital endorsement, indicating that the linking website vouches for the target website's credibility. Nofollow links, on the other hand, carry less SEO weight but offer value in terms of referral traffic and brand exposure.
Anchor Text Analysis: 
A natural and diverse distribution of anchor texts is the cornerstone of a healthy backlink profile. At its core, anchor text is the clickable text within a hyperlink. Ubersuggest's anchor text analysis zooms in on this text, dissecting the variations that are attached to backlinks.
Backlink Growth Tracking: 
With its backlink growth monitoring function, Ubersuggest creates a virtual time machine that lets customers travel across the development of their backlink environment.  Backlinks are dynamic entities that change over time; they grow in number and diversity.  As each new link emerges and weaves into the old network, it's like seeing a garden grow.
Users may observe the ups and downs of backlink growth, spotting times of expansion, stagnation, or decrease. The backlink growth tracking feature of Ubersuggest changes the idea of backlinks from static to live entities that depict the development of the internet.
Competitor Analysis: 
Ubersuggest's backlink analysis tool includes a competitor analysis feature, which enables users to compare their backlink profiles with competitors. Users can identify tactics to improve their backlink profile by understanding their competitors' link-building strategies.
Pros:
Affordability

User-Friendly Interface

Regular Updates

Competitor Insights
Cons:
Limited Features in Free Plan

Smaller Backlink Database
Ahrefs:
A standout choice for businesses and SEO professionals in pursuit of thorough and expansive backlink analysis, Ahrefs' backlink analysis tool stands tall as the pinnacle of the market. 
While the prospect of an elevated cost may give pause to some, the investment in Ahrefs is resoundingly justified by the depth of insights it offers.
While the prospect of an elevated cost may give pause to some, the investment in the Ahrefs backlink checker is resoundingly justified by the depth of insights it offers. Additionally, the Ahrefs backlink analyzing tool changes from a tool into a beacon. Due to its ability to unearth insights that influence SEO strategy and enhance online visibility, it becomes a market leader.
Key Features:
Anchor Text Analysis:
Ahrefs provides comprehensive anchor text analysis, showing the distribution of anchor texts used in backlinks. Ahrefs' anchor text analysis transcends the surface, delving into the diversity and distribution of these textual cues.
Broken Backlink Identification:
Users can identify broken or lost backlinks pointing to their website using Ahrefs' broken backlink checker. Ahrefs' broken backlink checker goes beyond the surface, diligently searching for links that no longer lead to their intended destinations. Once detected, users can take action to either reinstate the lost link or redirect it to a relevant page.
Link Intersect Tool:
In the dynamic realm of SEO, identifying and capitalizing on untapped link prospects is of paramount importance. Ahrefs' Link Intersect tool allows users to find websites linking to competitors but not their sites. It then reveals the websites that have cast their linking gaze upon competitors' offerings but have yet to extend the same gesture to the user's site.
Pros:
Massive Backlink Index

Real-Time Data Updates

In-Depth Competitor Analysis

Comprehensive Link Metrics
Cons:
Higher Pricing.

Overwhelming for Beginners
BuzzSumo
In the huge tapestry of your digital journey, BuzzSumo acts as the thread that connects innovation, research, and tactical decision-making so that users can get end results. The software's content discovery SEO tools unfold a blank canvas of ideas for us to explore, much like a master weaver. The data it reveals—social media shares, backlinks, and reach—form an alignment that directs your content initiatives.
Key Features:
Content Analysis for Backlinks:
BuzzSumo's backlink analysis tool focuses on content-driven link analysis. Users can explore the most shared content in their industry or niche and identify the websites that have linked to that content.
Competitor Content Performance:
A new degree of knowledge is revealed by its Competitor Content Performance tool, which allows us to assess the backlink performance of our rivals' content and interpret the subtle dance of digital influence. It allows users to analyze the backlink performance of their competitors' content. This scenario is shown to analyze the backlink performance of digital productions. 
Content Insights for Outreach:
Armed with the knowledge of highly shared content in their niche, users can use BuzzSumo's backlink analysis features to approach websites linked to similar content and pitch their content for potential backlinks.
Pros:
Content-Focused Analysis

Competitor Content Inspiration

Outreach Opportunities

User-Friendly Interface
Cons:
Limited Traditional Backlink Analysis

Lack of Advanced Metrics
Majestic SEO
A well-known backlink analysis tool that focuses on giving thorough link data and insights is Majestic SEO, currently known as Majestic. Stepping onto the stage of backlink analysis with confidence, Majestic SEO—now known simply as Majestic—commands attention as a well-established tool dedicated to unraveling the intricacies of link data.
Its evolution from Majestic SEO to Majestic signifies a streamlined commitment to the heart of its expertise—backlinks. The concept of Trust Flow and Citation Flow—the former denoting the credibility of links and the latter representing their quantity—guides you in assessing the impact of external links on your digital footprint.
Key Features:
Trust Flow and Citation Flow:
Trust Flow and Citation Flow, two distinctive Majestic measures, offer a qualitative evaluation of a website's authority and the caliber of its backlinks. Citation Flow reflects the quantity of links connecting to a website, whereas Trust Flow assesses the reliability of a site's backlinks.
Backlink History:
Majestic maintains a historical record of backlinks, enabling users to track their link-building progress over time and identify trends in their backlink profile. As a vigilant guardian of digital growth, Majestic preserves a historical record of backlinks, allowing you to not just track your link-building endeavors over time, but to unveil the evolving story of your backlink profile.
Imagine this feature as a digital time capsule, capturing the essence of each link acquired throughout the journey. Through this feature, we can correlate the spikes and dips in our backlink history with changes in search engine rankings and overall digital authority. In the dynamic landscape of digital influence, where growth is measured in connections forged and authority gained, Majestic's Backlink History feature becomes our time machine.
Backlink Quality Assessment:
The backlink analysis tool from Majestic utilizes its analytics to evaluate the reliability and value of a website's backlinks, enabling users to spot questionable or subpar links. Consider Majestic's Backlink Quality Assessment as a professional lie detector that assesses the veracity and legitimacy of every link pointing to our website. "Trust Flow," one of Majestic's primary KPIs, acts as a compass pointing us in the direction of reliable sources.
Pros:
Unique Metrics

Comprehensive Data

Referring Domain Analysis

Quality Assessment
Cons:
Higher Pricing

Limited Free Access
Moz Link Explorer
In a world where digital connections rule, Moz Link Explorer becomes your trusty sidekick. It's like having a detective check out the number, quality, and relevancy of every connection.  Every link you build becomes strategic, moving you closer to the top of search results. While Moz Link Explorer is a treasure trove of insights, some might find the paid plans a hurdle. It is a great backlink checker tool to in an SEO's arsenal.
Key Features:
Domain Authority and Page Authority: 
Moz's Domain Authority and Page Authority are widely used metrics to evaluate the authority and quality of a website and its pages. Higher DA and PA scores indicate a stronger backlink profile and higher search engine ranking potential.
Backlink Analysis: 
Moz Link Explorer comprehensively analyzes a website's backlinks, including information on the number of referring domains used, anchor texts, and follow vs. nofollow links. This data helps users understand the quality and relevance of their backlinks.
Link Intersect Tool: 
The Link Intersect tool allows users to see backlink opportunities and compare their backlink profile with up to three competitors. This feature helps identify link-building opportunities and assess where competitors are gaining backlinks.
Spam Score: 
Moz provides a Spam Score metric to identify potentially harmful or low-quality backlinks. It helps users disavow toxic spammy links and maintain a healthy backlink profile.
Historical Data: 
Moz Link Explorer maintains a historical record of a website's backlink data, allowing users to track changes in their link profile over time.
Pros:
Domain and Page Authority

Comprehensive Backlink Analysis

Link Intersect Tool

Spam Score Metric
Cons:
Google Search Console
A final notable mention is the Google Search Console that has been the main and most reliable tool to know backlinks to your website that are recognized by Google. It is one of the most commonly used tools to analyze backlinks, conduct backlink research and provide backlink analytics.
Final Thoughts:
One thing becomes clear as we come to an end with the exploration of backlink analysis tools: the digital world is a complex web of relationships, perceptions, and tactics. Each tool, whether it be Moz Link Explorer, Ahrefs, SEMrush, or BuzzSumo, serves as a compass, pointing us in the direction of tactical decisions that have a long-term effect. So let's embrace the potential of backlink analysis tools as we go toward digital success.
The primary awareness that a business should have to implement effective strategies is the importance of backlink analysis in SEO. It takes time and work to create backlinks of the highest quality. Remember that being proactive and informed are crucial if you want to stay ahead in the always changing world of SEO.