Digital Marketing Strategy for your Company in Milton, ON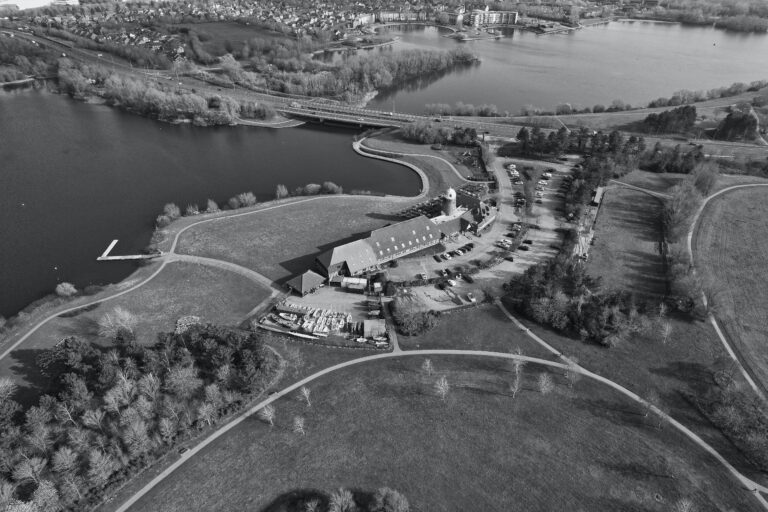 Located in the Halton region of Ontario, Milton has become a flourishing and sought-after destination for businesses and professionals alike. With its remarkable growth and strong presence at provincial and national levels, Milton is quickly becoming a focal point of economic activity. Ranked 11th in Ontario and 25th nationally in population, the city's expansion is undeniable. Milton boasts a notable growth rate of 20.7%, making it the fastest-growing city in the Halton region.
Understanding the Demographic Landscape: With a current population 142,000, Milton, ON, offers businesses a diverse and dynamic customer base to tap into. The city's median household income of $126,000 signifies a prosperous community with significant economic potential. This potential is further amplified by the city's expanding construction sector and the presence of esteemed educational institutions, fostering a well-educated and technically skilled workforce.
Emerging Business Opportunities: Milton's growth extends beyond its overall population. Specific areas within the city are experiencing exponential growth, driven by a welcome influx of skilled immigrants primarily working in technology, services, and professional sectors. Neighbourhoods in Milton, ON, such as Walker, Ford, Coban, and Bowes, are witnessing rapid development and offer unique business opportunities to thrive.
Crafting a Tailored Digital Marketing Strategy for Milton Businesses: To leverage the city's growth and capture the attention of its diverse audience, businesses in Milton must embrace digital marketing strategies specifically designed for the city's unique demographic landscape. By harnessing the power of digital channels, companies can increase their brand visibility, connect with their target customers, and drive growth in this dynamic and expanding city.
Step 1: Define Goals 
The first step in developing your digital marketing strategy is to identify the goals that you want to achieve for your business through digital marketing channels. Your goals can range from increasing sales, raising awareness, developing new markets, or nurturing leads from websites. Defining your goals in terms of the result and assigning specific metrics to measure success is crucial. For example, if you are a dentist based in the Bowes Neighborhood of Milton, your goal could be to "acquire at least 500% more patients for teeth whitening from Bowes and surrounding neighbourhoods of Milton by 2024." The more specific and measurable your goals are, the more likely they will be achieved.
Step 2: Define the Ideal Customer Profile 
Once your goals have been finalized, the next step is to identify your target market or audience. Your target market is the end user of your product or service. For example, if you provide services for children's education on Main Street in Milton, Ontario, your target market could be parents of children aged 4 to 18 living in the neighbourhoods of Old Milton, Dorset Park, and Dempsey. Be specific in defining their income levels, psychographics, and other demographic factors. The more targeted your marketing messaging and channel information dissemination, the more effective your strategy will be.
Step 3: Data and Research 
Developing a digital marketing strategy without primary and secondary data and insights is like driving a car with your eyes closed. Gathering information is crucial for creating a successful digital marketing strategy. Ask questions such as: How many potential clients are situated or living within a 10 km radius of my business in Milton? How frequently do they purchase products like mine each month, and what is their annual budget for such products and services? Gathering insights and data will help you create a fact-based strategy that minimizes setbacks. Primary research, data analysis, and working with external vendors and data-gathering organizations can help you find answers to these questions.
Step 4: Conducting a SWOT Analysis 
Once all the data, audience profiles, and goals have been defined, the next step is to conduct a thorough SWOT analysis. A SWOT analysis involves mapping out the strengths, weaknesses, opportunities, and threats of your business and the market. Despite being a staple in marketing for years, its value must be considered even in the modern age.
SWOT analysis lets you identify and develop a clear communication strategy. This strategy will allow you to effectively communicate your strengths to your target consumers while pursuing the most promising growth opportunities. Additionally, you can work on minimizing your weaknesses and mitigating any potential threats that could undermine your performance and goals.
Step 5: Develop a Digital Marketing Strategy 
With all the information and analysis mapped out, the final step is to develop a channel-wise digital marketing strategy that targets your respective audience and customers. For instance, if your target market for your pizza restaurant business is located in the Scott neighbourhood of Milton, Ontario, within the age bracket of 18 to 40, your digital marketing strategy may focus on utilizing search engine optimization (SEO) and local SEO to increase your presence on Google Maps. 
Additionally, you can run targeted awareness video campaigns on YouTube to reach people in the Scott neighbourhood and within a 5 km radius. Lastly, it's essential to define the key performance indicators (KPIs) for each channel and establish metrics to measure the success of your strategy.
Developing a professional and refined digital marketing strategy for businesses in Milton requires a comprehensive approach that incorporates thorough market analysis, target audience identification, and strategic implementation of digital channels. By capitalizing on the city's remarkable growth and leveraging digital marketing tactics, businesses can establish a strong presence, connect with their target customers, and drive growth in this thriving opportunity hub.
At our digital marketing consultancy, we specialize in crafting tailored strategies for businesses in Milton. Our dedicated team is here to help your business navigate the extensive process of developing a comprehensive digital marketing strategy that aligns with your objectives and maximizes your success in the Milton market. Contact us today to discover how we can assist you in developing a robust digital marketing plan that will elevate your business to new heights.
Digital Marketing Agency Locations